We are a professional carbide supplier which produces various grades of carbide inserts. With high precision and reliability, Tungsten carbide inserts are widely used in different industries.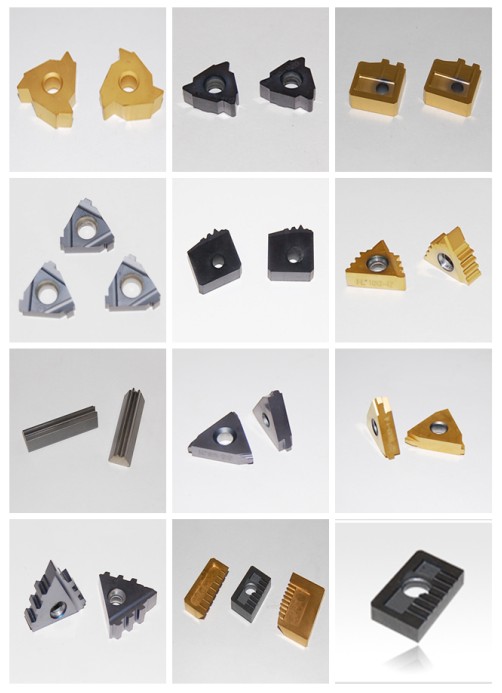 Application:
Boring tool, grooving tools and periphery turning tools. The inserts are sorted as clamped inserts, wood-cutting tools, milling & turning inserts, indexable inserts etc.

Many tungsten inserts for mining tools are made of tungsten carbide. Mining and tunneling cutting tools are fitted with Cemented Carbide tips so it is called "Button Bits". Only man-made diamond may replace the Cemented Carbide buttons when conditions are ideal, but as rock drilling is a tough task, Cemented Carbide button bits remain the most used type throughout the world.

Carbide inserts are for metal cutting. Cemented carbide is more expensive than other materials and it is more brittle, easy to chipping and breaking. To find a solution to this problem, the carbide cutting tip is usually in the form of a small insert for a larger tipped tool whose shank is made of another material, usually carbon tool steel. Most modern face mills use carbide inserts, as well as many lathe tools and end mills.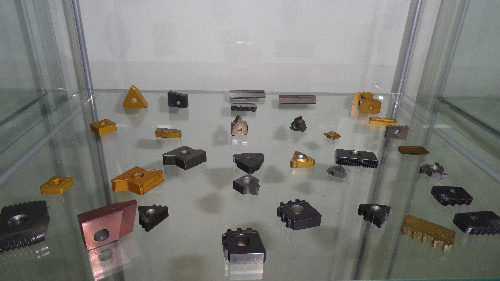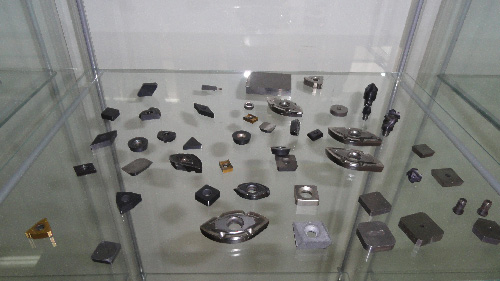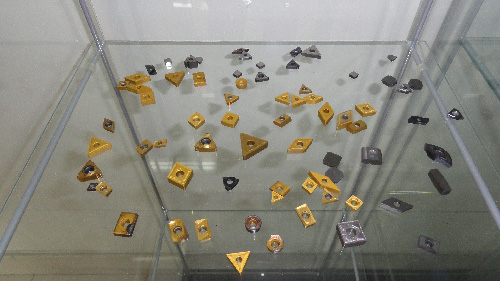 Recommended material as below:

Grade
ISO Code
Density
g/cm³
Hardness
HRA
T.R.S
MPa
Applications recommended
YG3
K05
15.10
92.0
1400
Suitable for finishing of cast iron and nonferrous metal.
YG6X
K10
14.95
91.5
1800
The finishing & semi-finishing of cast iron and nonferrous metals and also for the machining of manganese steel and hardening steel.
YG6
K15
14.95
90.5
1900
Suitable for the roughing of cast iron and light alloys and also for the milling of cast iron and low-alloy steel.
YG8
K20
14.80
89.5
2200


YW1
M10
13.10
91.6
1600
Suitable for finishing and semi-finishing of stainless steel and conventional alloy steel.
YW2
M20
13.00
90.6
1800
The grade can be used for the semi-finishing of stainless steel and low-alloy steel and it is mainly used for the machining of railway wheel hubs.
YT15
P10
11.4
91.5
1600
Suitable for the finishing and semi-finishing for steel and cast steel with a moderate feed rate and rather high cutting speed.
YT14
P20
11.6
90.8
1700
Suitable for the finishing and semi-finishing of steel and cast steel.
YT5
P30
12.9
90.5
2200
Suitable for the heavy duty rough turning of and cast steel with a big feed rate at a medium and low speed under unfavorable working conditions.

Any inquiry about the carbide inserts, feel free to contact with us!