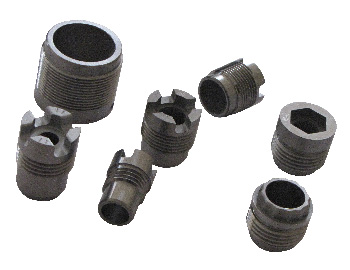 We are a professional tungsten nozzle manufacturer which can produce many different kinds of nozzles, such as spray nozzles, oil nozzles, or blasting nozzles. Used where high pressure is to wash or cut, carbide nozzles have excellent wear resistance and excellent corrosion resistance. Tungsten carbide nozzles are be used in agricultural irrigation, high pressure drilling, hydro vacuum, and pressure washing. Used in geological prospecting, machinery tool manufacturing and also as drill bit in air drilling and electric drills for coal digging. They are also used in precision lathes cutting of die-cast iron.

Tungsten carbide shaft sleeve nozzle is one of the most important tungsten carbide products in China. Carbide Nozzle Bits are very difficult to manufacture. The biggest problem in processing is to control the temperature during sintering. If the temperature is not appropriate, voids will easily emerge inside of nozzles. We have spent quite a long time improving our production capacity to tungsten carbide nozzles, and now we can finish every different tungsten carbide nozzles with great precision.
Application: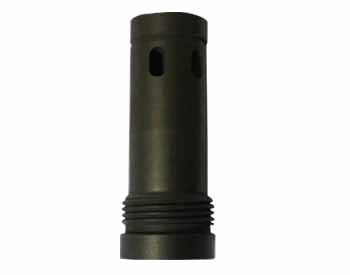 Solid Tungsten Oil Nozzle/ Tungsten Carbide PDC Spray Nozzle,Tungsten carbide venturi nozzle. Sand-blasting Nozzle is for removing rust on the bottom of ship. Slurry nozzles or mud nozzles are widely used in the oil industry for cleaning spray to remove coating on lines. They are used for atomized spray and bath mixing equipment in the automotive industry. Nozzle tips are used in many types of washing equipment. They can also be used in coating lines in the manufacturing of motorcycles, bicycles, refrigerators and washing machines. It is also used in humidification device in the light and textile services.

Generally carbide nozzle thread
Generally carbide nozzle threads are designed on the outer diameter like PDC hexagonal, for example, right angle to the nozzle. Our company developed an internal screw thread nozzle, made from cemented carbide.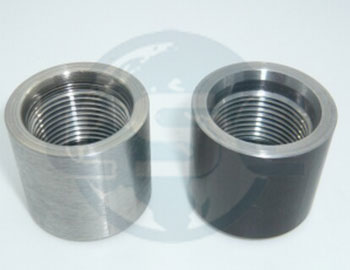 Compared with many other materials, Carbide nozzles are more wear-resisting! Although the price is slightly more expensive than other materials, the working efficiency is increased rapidly. It will be a very good choice for specific working environment needed customers!
Carbide sleeves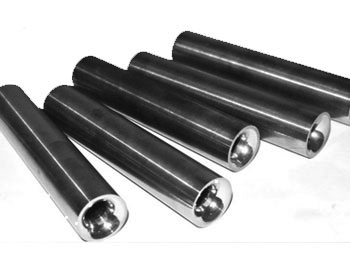 Carbide sleeves are often used in wellhead restriction to control the flow of fluids. Tungsten carbide bushing is specially for high pressure gas/oil field, which is with abrasive sand minerals passing through sleeves at very high speed. Cemented carbide nozzles are very suitable for this working environment.

Tungsten carbide screw thread nozzle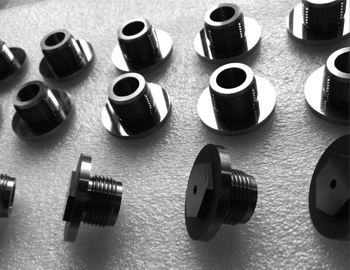 We can customize different nonstandard tungsten carbide screw thread nozzles.
Focus on tungsten carbide nozzle blank, control the tolerance on rough parts before sintered,this is a guarantee for the quality for our tungsten nozzles.
Processing nozzles with internal or outer screw thread, seldom of domestic suppliers have ability to machine a carbide nozzle with internal screw thread.