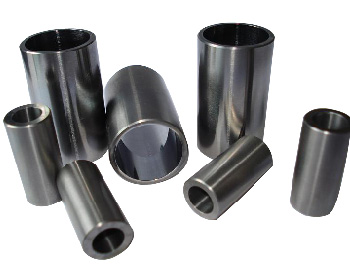 Due to tungsten carbide's special physical properties, it has a very wide of applications, especially for wear parts. Tungsten products can sustain high temperatures, is abrasion and corrosion resistant which makes it highly suited for wear parts, machine parts and dies. Today a very high percentage of tungsten carbide is cemented carbide used for wear parts. The extensive range of products covers from small balls for ball-point pens to big and heavy products, like hot rolls for rolling mills, punches or dies.

Tungsten boat is a special kind of boat which is widely used in metallizing, sintering, annealing in reducing atmosphere in electronics and light industries. It makes a special and effective boat vessel, which is widely used in metal evaporation, electron beam splash, and the heat process with sintering and annealing in vacuum coating industries. It is produced by our special production line and the quality is perfect.

The most common binding material for cemented carbide wear parts and carbide mining tools is cobalt(WC-Co). The grain size of tungsten carbide hard-metals is usually fine. Ultra-fine grained is becoming more important in the area of wear parts, carbide tools for cutting, tools for cast iron, chip less forming, non ferrous alloys and wood.

Applications: Pilot, valve orifice, pulse module, pressure pulse tool, spacer.
Mechanical Seal Rings/Sleeves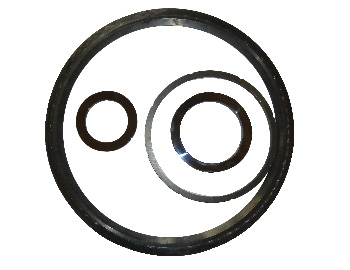 Mechanical seal rings or sleeves is becoming one of the biggest markets for wear parts in tungsten carbide. We produce various types of tungsten carbide mechanical seal rings like Plain Ring, T-shape, L-shape, DA type, face seal rings as per clients requests.

We have expertise in producing mechanical seal rings and metal parts to extremely tight tolerances. The biggest outer diameter of the ring we can make is 430mm.

We are an ISO registered supplier with expertise in producing OEM parts with excellent quality according to your specific needs. Tungsten Carbide Seal Rings are used as seal faces in mechanical seals for pumps, compressors, mixers and agitators. Tungsten Carbide Rings are usually made with either Cobalt (Co) or Nickel as a binder material.

Carbide Rolls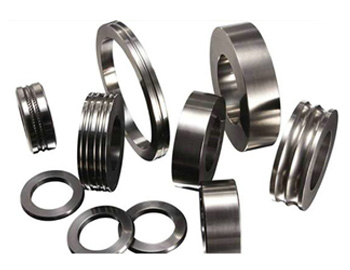 We provide our clients with high quality Tungsten Carbide roll rings and composite rolls for rolling wire rods and merchant bars. The superior wear resistance characteristics of TC roll rings provide you the highest pass performance in addition to a very good surface finish. Tungsten carbide roll rings are the standard application in high speed wire rod finishing block and is getting more popular in some other hot and cold forming applications.
Customized tungsten carbide wear parts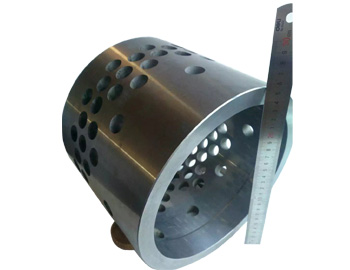 Customized tungsten carbide wear parts for our customers like tungsten carbide bullets,carbide strips,carbide plates,carbide saw blades and with tungsten carbide grinding jars.
Tungsten carbide block
Tungsten carbide block is a carbide product with a kind of regular shape like square, rectangular and so on.

Tungsten carbide material has good conductivity, thermal conductivity and corrosion resistance and high density of 16 g/cm3 to 18.5 g/cm3.Cemented carbide also has verty good mechanical strength, small coefficient of thermal conductivity, large expansion coefficient and elastic coefficient.
Please contact with our team if you need any help!Thank you!